The Vietnamese Prime Minister Phạm Minh Chính and the Minister of Agriculture Le Minh Hoan are visiting the Netherlands this week.
Today they visited the World Horticulture Center in Naaldwijk to be introduced about the Dutch high-tech horticulture technologies. One of the exhibiting companies at the event was The Fruit Republic. The Fruit Republic is the largest citrus fruit exporter of Vietnam.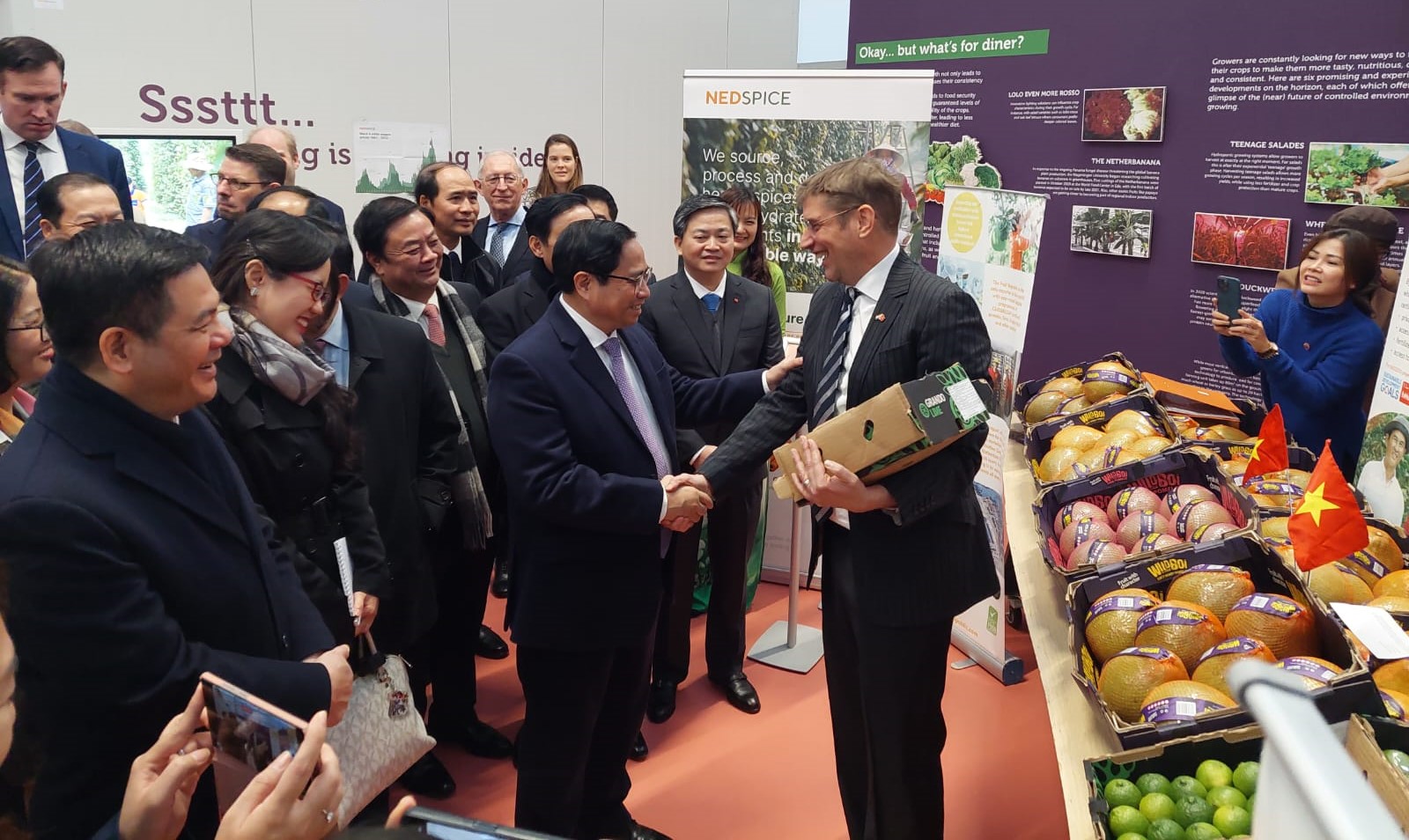 The Prime Minister was very happy and proud to see the success of the Vietnamese pomelo and lime which The Fruit Republic created on the world market. Minister Hoan, who comes from Dong Thap province was delighted to see the seedless lime from the Dong Thap based cooperative My Long in boxes of The Fruit Republic.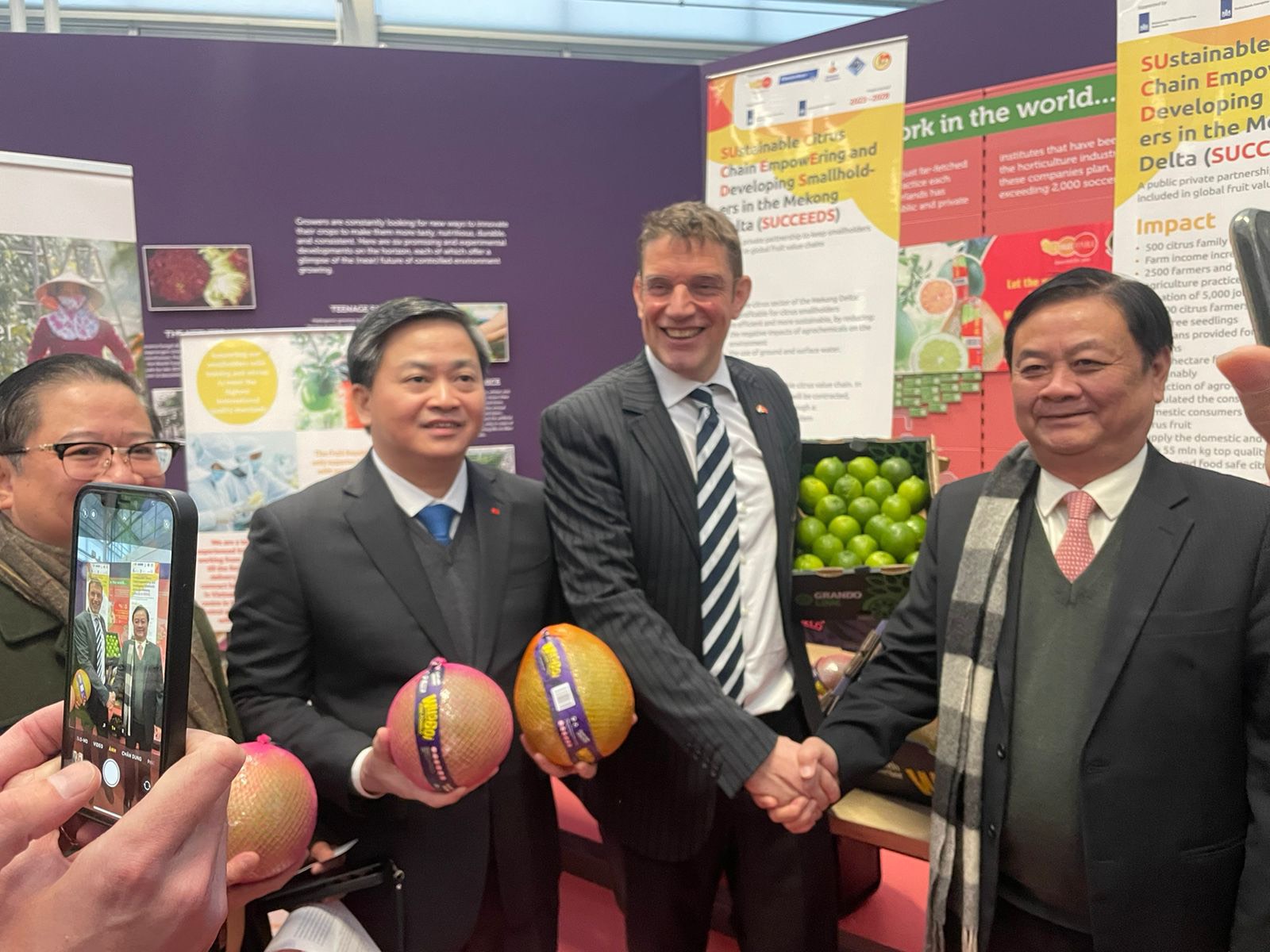 Mr Siebe van Wijk, director of The Fruit Republic, invited the Prime Minister and Agriculture Minister to visit The Fruit Republic in Can Tho, and discuss how the fruit sector in the Mekong Delta can be developed further. The Fruit Republic would for example like to get market access for Vietnamese citrus to Japan and Korea. These large consumer markets import citrus from all over the world, but Vietnamese citrus can not yet enter this high potential market.
Shipping from Vietnam to Japan or Korea is only 7 days, while many other countries who export to these markets require 3-4 weeks of shipping.