From Vietnam: Sourced for you
Since its foundation in 2009, The Fruit Republic (TFR) has developed into the leading fresh produce exporter of Vietnam. In a period of five years, The Fruit Republic has successfully developed the world's only year-round supply program of GLOBALGAP certified pomelo, seedless limes and dragon fruit. TFR is also the first company to supply certified organic lime from Asia.
More and more supermarket chains in Europe and Asia are switching to this year-round concept of weekly arrivals of top quality produce from Vietnam.
All our fruit and vegetables are sourced from our own GAP certified contract farmers. TFR has a large professional team of agronomists and QA staff, who work on a daily basis with our contract farmers to support them to improve their farm management and to assure they comply with strict international quality standards.
"Our mission is to let the world discover the fantastic taste of Vietnamese fruit and vegetables and make Vietnamese consumers proud of their home-grown produce."
[/su_column]
We hold both GLOBALGAP and HACCP certifications, abide by the social standards of the Ethical Trade Initiative (ETI), and are certified for ETI compliance for our contract farmers as well as for our staff working in our processing facilities. In the past two years, TFR has used its experience to supply high value markets in Europe with top quality fresh produce, to
develop a successful fresh produce portfolio of over 100 different fruit and vegetables products for the domestic market. Like for its export markets, all products are sourced from TFR's own certified contract farmers and its growing acreage of corporate farms.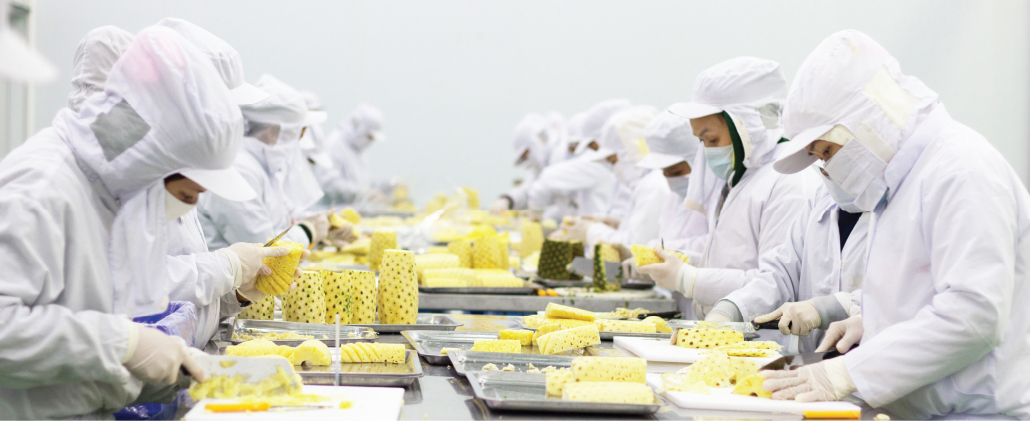 [/su_column]
The Fruit Republic was established by a strong team of Dutch and Vietnamese fresh produce professionals who have worked together for over ten years in the agriculture sector of Vietnam. Together they developed an innovative contract farming system that includes hundreds of smallholder farmers and established two modern HACCP certified processing facilities in two distinct agro-climatic zones, each with a unique sourcing area: the tropical Mekong Delta and the temperate highlands of Dalat.
Since we started we have changed the face of the Vietnamese fruit and vegetable sector and have achieved international recognition for our consistently high quality produce, reliable supply programs and professional staff.  On both the international and domestic market we are successfully building strong consumer brands from Vietnam. 
Sourced from the lush Mekong Delta
The Mekong Delta is a lush landscape of green orchards with vibrant villages crisscrossed by small canals and streams fed by the mighty Mekong River. This fertile delta plain nourishes the year-round cultivation of our delicious range of tropical fruits and vegetables.
The Fruit Republic operates the first temperature controlled pack-house and fresh cut facility in Vietnam. This 4,000 m2 large HACCP-certified packing facility is located in Can Tho, in the heart of the Mekong Delta and is surrounded by more than 350,000 hectares of tropical fruits and vegetables. The facility has several washing, sorting and grading and packaging lines, enabling us to handle large volumes of produce, well calibrated for size and color.
In our 750 m2 high-care fresh cut room, 75 well-trained staff prepare a wide range of fresh-cut fruit. Besides fresh-cut honey pomelos and pink pomelos, we offer fresh cut pineapples, mangos, jack fruit and a growing number of other fresh cut fruits.
We are now the leading supplier of fresh cut produce to supermarkets, professional food service companies, international airlines and a growing number of multinationals in Vietnam, which include our fresh cut produce in their staff's wellness programs.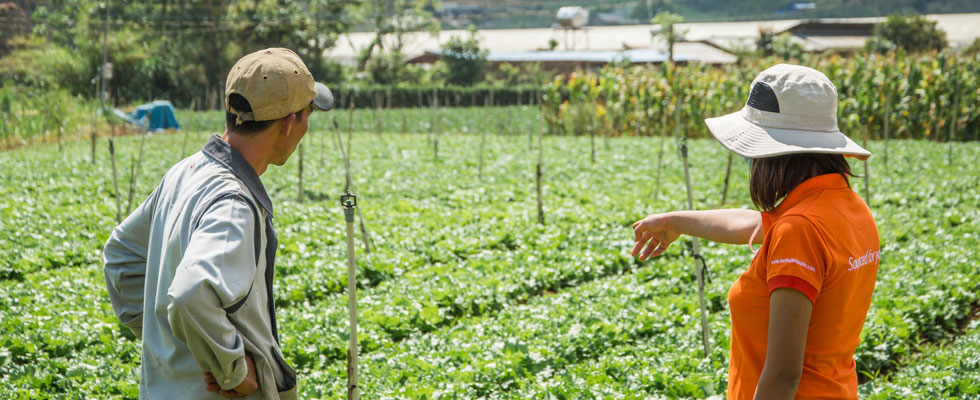 Sourced from the highlands of Dalat
The highlands of Dalat are a unique fresh produce production area in Southeast Asia. Located on a fertile plateau at an altitude between 1,000 and 1,600 meters above sea level, Dalat offers the perfect conditions for year-round production of a wide range of vegetables, herbs and temperate fruits. With an average temperature of 25 degrees Celsius during the day and a night temperature of 15 degrees, fresh produce from Dalat is famous for its crispness and good taste.
In the middle of this 30,000 hectares large highland production area, The Fruit Republic operates a 2,000 m2 large HACCP-certified packing facility. Our success in the export market formed the basis to develop a fresh produce portfolio for the domestic market. By applying the same international quality standards, we have been able to develop the leading fresh produce brand for the Vietnamese market.
Our contract farmers are located within short range of our facility, so that after harvesting, the produce enters the cold chain as fast as possible. Every day we source over 100 different products from Dalat, which we supply nationwide to modern retail and professional food service customers through our strong distribution network.
In addition to our vast domestic presence we pack iceberg lettuce, sweet pepper, beef tomato, fresh herbs, button mushrooms, cabbages and sweet pepper for export throughout Asia and the Middle East.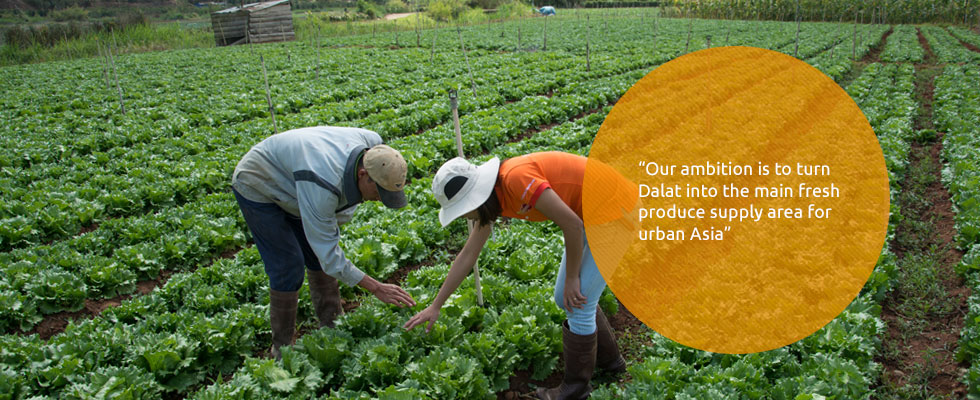 Bringing the best
We are committed to offer both our international and our domestic customers reliable supply programs of fresh fruit and vegetables that meet stringent international food safety and quality standards.
We hold both GLOBALGAP and HACCP certifications, abide by the social standards of the Ethical Trade Initiative (ETI), and are certified for ETI compliance for our contract farmers as well as for our staff working in our processing facilities.
Our love for fruits and vegetables combined with our strong consumer and market insights allow us to develop innovative fresh products that are relevant for purchase by different types of customer groups.
"We bring joy to our farmers, our team and your business by sharing our passion and love for Vietnam's fresh produce."